How to Use the Graphing Tool
To run the default rank search, with no modifications or customizations, simply open the graphing tool, expand the tool menu (if necessary, on smaller screens) and click the "Search" button – or simply click the "Try it!" button below. After a few seconds, the rank search results will appear in a pop-up window. If you don't understand what all the squiggly lines in the graph mean, you may simply want to consider headphones towards the top of the list.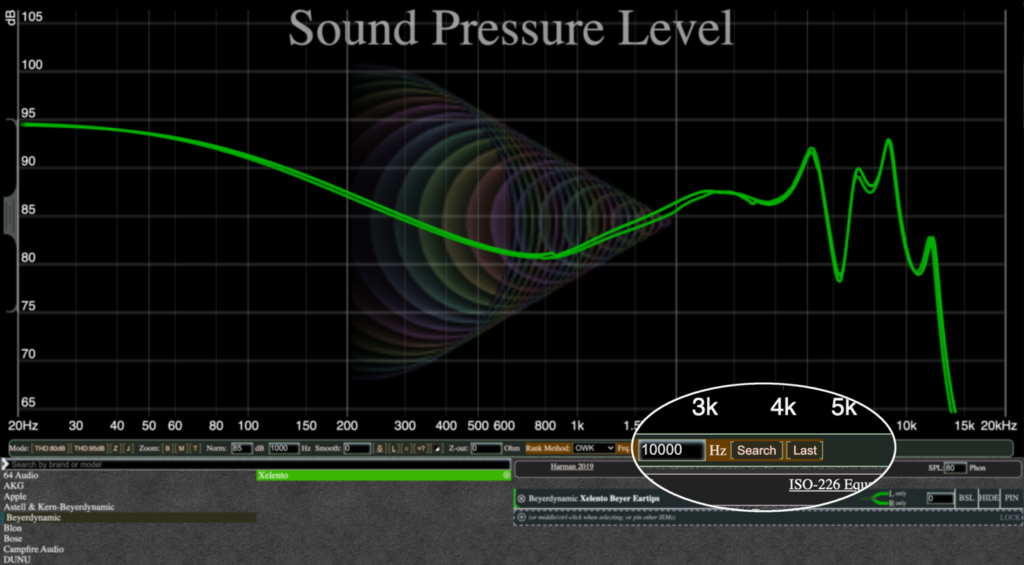 Everybody's ears are different, and we all have different preferred genres and listening volumes. This video explains how advanced users can customize their search based on hearing threshold, SPL, or other modifications to an existing target.
Like the way a particular headphone sounds, but can't justify its $4000 price tag? Find other headphones that sound similar. This video explains how to search based on an existing headphone's frequency response. 
Headphones don't always sound the same with different sources. One major effect is caused by an impedance mismatch between the source and headphones.

Modify the sound signature of an existing headphone, or make one headphone sound like another with the built-in equalizer tool1.
[1]AutoEq: https://github.com/jaakkopasanen/AutoEq